User privacy policy for using software and application
    Users please thoroughly read this privacy policy. In case you have installed and/or used the software and application, you are deemed to have accepted all terms specified in privacy policy. If you do not accept this privacy policy, you must refuse to use software and application immediately by uninstalling application from your mobile, computer, digital equipment.
Definition
"Service provider" refers to Handywings Company (Thailand) which provides software for transportation business and organizational management software.
"User" is a person who utilizes Handywings website and processes transaction i.e, apply for service, make transportation data, conduct online transaction on the website.
"Information" refers to any details that user or attorney has provided or put a record on the website.
"Confidential information" refers to any details that user and service provider have mutually executed regarding to words, written agreement or electronic data but not include public information.
"Service" refers to supplying program and/or software for transportation business, logistics business, delivery business, organizational management, and other businesses related to transportation of goods.
"Intellectual property rights" include trademark, patent, service mark, copyright, legitimacy, product rights/product licensing, right to service regardless of registration status (registered or registering).
Purpose of privacy policy
      MOVEMAX (referred as service provider) feels thankful for all visiting, using, and doing transaction through our website. We ask you to review and accept the regulation, also terms of service of using software, application, website. We reserve the right to change, modify, stop providing services temporarily or permanently without pre-notification. We are not responsible for website modification, changes made by third party. For your best interest, service provider asks you to review the policy carefully and follow the agreement, news, condition, and website modification regularly.  
Data ownership rights
For the benefit of keeping user privacy, user has the right to choose whether your personal information will be used, shared or you may choose not to receive information or marketing messages from the website. User can send an opt-out request to service provider through any contact channel show on the website. This is principally adhered to privacy policy and terms of service.
Recording and storing user data through automated storage system.
For user convenience and maximum utility, service provider has stored and saved usage history as well as personal information which user has filled in subscription form i.e., email, phone number, name-surname, address, identification number. Service provider will record all activities occurred in the system during your visiting of software, application, or website that users have downloaded and installed in mobile phone, electric devices, computer. We may record some information during your login or website visiting. Moreover, we may save your mobile number and its ID number. All records aim to improve our services, software, and application to be more efficient. MOVEMAX may use collected data from cookies and other technology, for example, using Tag to improve user experience and overall application quality.
Consent to the collecting and processing of personal data
To identify user identity.
To improve usability to be more efficient and most suitable for usage.
To encourage marketing and seminar that associated with services.
To facilitate information providing and notification through email, mobile, message, website,
To contact with users, publicize, promote sales, give reward, present new product.
Users allow service provider to access recorded data done by all software or application that users have used.
To prevent violation of legal regulations.
To answer users' comments and questions.
To help users handle with technical problems and any problems related to usage.
Sharing of personal information
      We highly concern about personal confidential information protection. As a result, we will not disclose your confidential information to the outsider or other organization regardless of any reason or purpose expect only:
We receive permission or consent from users or follow user intention which can be inform of writing, identify mark, or confirmation that conveys acceptance of terms and regulation of software or application. This will be considered as a consent to share personal information to be more complete.
To comply with the law, regulation which is a legal process under various sections.
To protect users' rights and properties, enforcement of service provider's terms of service.
Regulatory compliance
       Service provider is responsible to regularly review privacy policy compliance and regulatory compliance. If there are dispute and/or complaint related to use of personal information, service provider needs to look into information and results as well as to cooperate with digital service regulatory authority and consumer protection agency.           
Related preliminary laws:
Personal data security
       We attempted to protect users' personal data technically and physically, also to protect an access to information by third party as well as unlawful hacking. Furthermore, to prevent personal data loss or being modified. If users have concern about personal data protection or service provider's policy, please send an email to info@hdw.co.th
Policy improvement and contact information
       In using our website, we ask users to provide your details and information truthfully, accurately, recently, and completely as stated in website requirement. If users provide invalid, incomplete, outdated information or there is reason for service provider to understand that information is false. Service providers has a right to refuse providing services, also can delete false information without exception and without pre-notification. We reserve the right to modify privacy policy without prior notice.
              In case user has any question, suggestion, or complaint about privacy policy, we are pleased to answer your question, suggestion, and complaint for the best interest of users and further usage. Please contact us via www.movemax.me or info@hdw.co.th

We aim to provide the new technology and innovative alternatives for the transport and logistics sectors to meet the real needs and goals of users and make the technology to easy accessible
ติดต่อผ่าน Line : @movemax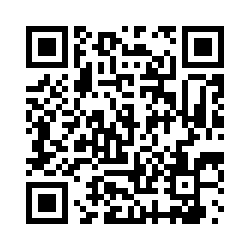 Leave a message to contact sales