MOVEMAX is a service provider supplying software for transportation business, logistics business, and other businesses related to transportation of goods. MOVEMAX is suitable for organizations that desire to improve and modernize their delivery system as well as to increase productivity. These terms of services aim to inform rights and duties conforming to the law between Handywings Company (Thailand) as a "service provider" and clients/users as a "user". Hence, please carefully read these conditions and term of services for your own benefits of using any MOVEMAX services. Your continued use of the site means that you have read, acknowledged, and hereby accepted term of uses. Users have accepted all conditions of using MOVEMAX services. These terms are legally binding agreement which is enforceable under the law.
Definition
"Service provider" refers to Handywings Company(Thailand) which provides software for transportation business ,logistics business, and also organizational management software.
"User" is a person who utilizes Handywings website or service and process transaction i.e., apply for service, ทำข้อมูลขนส่ง, conduct online transaction on the website.
"Information" refers to any details that user or attorney has provided or put a record on the website on behalf of each other.
"Confidential information" refers to any details that user and service provider have mutually executed/agreed regarding to words, written agreement or electronic data but not include public information.
"Service" refers to supplying program and/or software for transportation business, logistics business, delivery business, organizational management, and other businesses related to transportation of goods.
"Intellectual property rights" include trademark, patent, service mark, copyright, legitimacy, product rights/product licensing, right to service regardless of registration status (registered or registering).
Services of the system

MOVEMAX provides software as a service to facilitate users who run transportation business, logistics business, and delivery business only. MOVEMAX does not provide service to logistics expert. Consequently, as a service provider, we reserve the right not to answer or give any advice that is not related to our service.
MOVEMAX reserves the right not to serve the third party or order from user's business partner who did not make written agreement to improve, modify, or system development. The exception is when service provider, user, and third party or user's business partner have made written agreement.
Users are eligible to use the system/software, add additional information. However, users are neither not eligible to modify or edit the system/program nor copyright infringement. If service provider finds out any copyright infringement or terms of service violation, service provider has a right to cancel or suspend the service immediately. However, the cancellation of service must be notified at least 7 days in advance.
MOVEMAX grant users right to use program/software through the website as to the package user has chosen. Nevertheless, this right is not absolute right and cannot be transferred which is subject to terms of service.
The services are subject to change at any time to correspond with user's need and changing circumstance. MOVEMAX reserves the right to change any part of these terms of service at any moment and the changes are effective immediately when the website is edited. Service provider will proceed at their best effort to inform users about the changes. For example, notify the changes via e-mail or website. It is users' duty to read and understand the latest terms of service shown on the website or any social media that service provider has informed.
Each package is different from the others, depending on the prices and usages. Service provider has informed the differences on the website. Users must attentively check and review the information prior to usage for the most benefit.
Terms of service

Users can visit the website and register for system
Users accept these terms of service, hence, will follow the agreement and contract terms
Users must provide real, valid, and complete information for system registration. In case MOVEMAX finds out that user's information is unreal or invalid, users then allow the company to delete information from the system without any argument and the company does not have to notify in advance.
Users allow the company to store their personal information in the system, including the sharing and utilization of disclosable information but user's confidential information is not included.
In making a transaction or recording data in the system, if the company detects misinformation or inappropriate behavior relating to defraud, the company will give a warning. If we are informed about inappropriate/false information or unmannerly words, we will immediately delete that information because it is considered violating computer act.
If the company detect that user intentionally gives information in order to disturb, the company will ban and delete user account immediately without prior notification.
In the case that there is other person claims the right for service, send request to user or user get sued caused by using service, user will terminate the claim by compensation himself and user will not allow service to get involved.
If there are damages or expenses occurred directly or indirectly (including lawyer fee or consulting fee) related to or caused by using the service, user will accept to pay the damages or expenses to service provider.
If user assigns or grant the right to other person to get involved in managing user's account, then service provider will consider as action of the account owner. Thus, if this action causes the damages or benefits directly or indirectly, service provider is not responsible for the consequences.
User confirms and accepts to strictly comply with rules and regulations of using the system, also has thoroughly read and accept these terms of service.
Service agreement and intellectual property

Application for service: user can send the request to use service according to chosen package shown on website https://movemax.me. Service provider reserves the right to serve only users who provide real/ valid information and passed the assessment criteria from service provider. The criteria are confidential and not subject to disclose to users.
Service contact renewal: service contract is made only when user has purchased the package and paid for the service. Contract renewal happens when the contract has expired. In case the contract is terminated but user did not show intention to cancel contract, the duration of using service will be automatically extended at least 3 months.
MOVEMAX (service provider) owns the right, copyright, intellectual property in the information shown including photo and data which appeared on the website, program, mobile phone. No one is allowed to copy, duplicate, replicate, have a copy, imitate, reproduce, modify, and publicize without written consent from service provider.
Information or electronic document in user account is considered as user's property. However, an access to those information or electronic document must be under the condition that user has paid for the service and user allows service provider to copy, send, save, or backup information or electronic document for purpose of service. This is for your benefit of accessing information faster and safer.
Backup and storage of user data is the policy and crucial practice in providing service. Service provider has set measure to keep user's data safely according to international standard aiming to prevent damages. However, service provider cannot guarantee that your data will never be lost or damaged during any process which may occur due to unpredictable factors. Therefore, users are required to backup or copy data/document by themselves to best benefit of keeping data. Service provider is not responsible for data loss or damaged.
Service suspension or cancellation

Service provider may suspend the service temporarily due to extenuating circumstances, natural disaster, conflagration. Service provider reserves the right not to refund service fee during suspended period as service provider does not take responsibility during suspension.
In case service suspension is caused by system maintenance, either hardware or software, service provider will inform users in advance and/or inform through PR media which service provider has prepared.
Service suspension caused by internal or technical reasons for services
Service cancellation: service provider reserves the right to cancel all services or some services without pre-notification and not responsible for business partners and outsiders.



LIMITATION OF LIABILITY

Despite the service provider's efforts and intent to provide the service at the best and the best of its ability, such service provider cannot guarantee that your use of the service will without any limitations or flaws of any kind This includes limitations on reliability, accuracy, completeness, effectiveness, fitness for certain limitations and purposes. A defect caused by a computer system or a virus, because it is well known that systems related to that service whether it is a computer system internet system Wireless and wired network systems Any communication system has some flaws and uncertainties which are beyond the control of the Service Provider. This may cause interference or hinder the use of certain parts or periods of time for your use of the Service.
The service provider is not responsible for any damage caused by using the service. or caused by a defect in the use of the service for any reason Unless the damage is caused by will or negligence from the service provider. In such a case, the service provider is limited to the actual damages incurred to the subscriber, whether directly or indirectly, up to the maximum rate of the service fee received from the subscriber or as in accordance with the terms of service is important



The completeness of terms of service

If there are any information or terms written in terms of service cannot be enforced under the law of the Kingdom of Thailand, that terms will be deemed void or unenforceable which do not affect the completeness of terms of service or the enforcement of the remaining covenant.
Laws applicable under these terms of service is under the regulation of the law of Kingdom of Thailand. The court of Thailand has power to adjudicate cases or disputes occurred under these terms of service.
Service provider reserves the right to change entire terms of service at any time. The changes are immediately effective when the modification is made and shown through the website or other media. Service provider will carefully improve the system to be more efficient and modern at our best effort for the highest advantage of users. However, users must read and understand the context of terms of service and condition of using service thoroughly.

We aim to provide the new technology and innovative alternatives for the transport and logistics sectors to meet the real needs and goals of users and make the technology to easy accessible
ติดต่อผ่าน Line : @movemax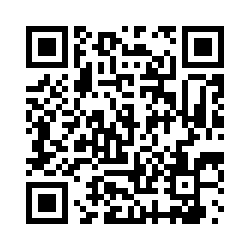 Leave a message to contact sales